Not All Contractors Deliver Quality Work
Sadly, we are often called by people who worked with HVAC contractors other than Lawrence Air and Heat with needed repairs. Most of these systems are less than one year old and outside the warrantee offered by the original contractor.  The main cause we find for these "New" but "underperforming" systems is poor workmanship. If you don't hire us to do your HVAC work, watch for these issues during installation and have them corrected PRIOR to signing off on the work.
IMPROPER SEAMING OF DUCT SYSTEMS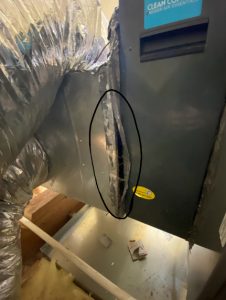 PINCHING OF DUCT WORK
HIGH VOLTAGE ELECTRICAL CONNECTIONS NEED TO BE IN A METAL JUNCTION BOX
FLEXIBLE GAS LINES CANNOT BE USED AT THE FURNACE PENETRATION. IT HAS TO BE HARD METAL PIPE.
SAGGING DUCT WORK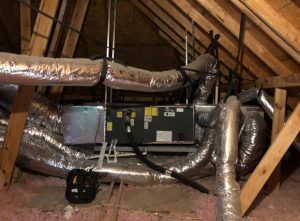 To contact us please use the form below, someone will get back to you ASAP. Or Call us at Call Us at 817-237-8028