Indoor Air Quality Services
Looking to improve the quality of the air you breathe in your home, then trust the professionals at Lawrence Air Conditioning and Heating for all of your indoor air quality needs.
We can protect your health with simple and cost-effective air filtration systems

We provide a/c and furnace filter replacements for your HVAC system

We can make your heating and cooling system more efficient with zone damper and bypass systems

We can provide you with whole home in-duct air purifying systems
REME HALO® Whole Home In-Duct Air Purifier
The award winning REME HALO® whole home in-duct air purifier is the next generation of indoor air quality (IAQ) technology and capable of purifying every cubic inch of air that your central air conditioning system reaches. Designed to eliminate sick building syndrome risks by reducing odors and air pollutants, the REME HALO® whole home in-duct air purifier is the best solution for whole house and building air purification.
Invented to recreate nature's process of purifying the air, it's like bringing fresh outdoor air inside without ever having to open your windows. And it's effective against all three categories of indoor air pollutants: Particulates, Microbial and Gases.
You can now reduce common allergy triggers from particulates such as pollen, mold spores, dander and dust. Thoroughly tested on airborne and surface bacteria & viruses, such as MRSA, e-coli, and Norwalk, to name a few. Say goodbye to odors from cooking, pets, dirty socks, diaper pails, and musty rooms.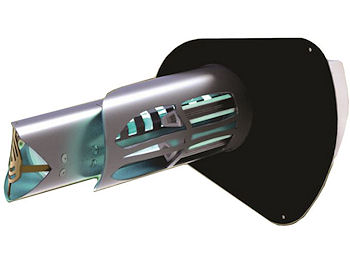 Trane CleanEffects™ Air Cleaner 
Setting the standard in air quality, the Trane CleanEffects™ Air Cleaner uses revolutionary technology that supplies your home with a cleaner, healthier environment. Trane CleanEffects™ Air Cleaner removes up to 99.98% of airborne particles – including those as small as .1 micron, making it 8 times more effective than even the best HEPA room filters and up to 100 times more effective than a standard 1-inch filter.
Asthma & allergy friendly™ Certified by the Asthma and Allergy Foundation of America.
With more than 60 million Americans suffering from asthma and allergies, this certification mark guides consumers in identifying products more suitable for people with asthma and allergies. The asthma & allergy friendly® Certification Mark is awarded only to those products that that are scientifically proven to reduce exposure to asthma and allergy triggers.
Highest efficiency
Standard air cleaners have filters that are very dense, so they stop the dust by trapping it in a slightly porous filter. The fewer the pores, the more dust it can trap. However, this not only stops the dust and dirt, but it also stops the air from moving as well. So, you may not be as comfortable, and less air is cleaned efficiently. This is called pressure drop. The revolutionary Trane CleanEffects™ Air Cleaner has the lowest pressure drop with the highest efficiency possible.
Small particles, large effects
Particles like dust, smoke and bacteria are often .3 microns or less. At that size, allergens can get deep into your lungs because they aren't filtered well by your nose and throat. An effective Trane air cleaner, such as Trane CleanEffects™, can reduce the presence of potential asthma and allergy attack triggers in your home, like dust, pollen, pet hair and dander, dust mites, mildew, lint, fungus, most tobacco smoke, cooking grease, and even bacteria.
Patented innovation
The Trane CleanEffects™ Air Cleaner utilizes patented, breakthrough air cleaning technology to remove up to an astounding 99.98% of airborne allergens from the air that passes through the filter. It catches particles as small as .1 micron, making it 8 times more effective than even the best HEPA room filters and up to 100 times more effective than a standard 1-inch filter.
Perfect Fit Filters
If you have a Trane furnace filter at home, then you'll need the Trane PerfectFit air filter to help filter out those unwanted particles that are floating in your home's air. Depending on what type of furnace you have, depends on which kind of Trane air filter you need, the one inch sizes as well as five inch and accordian style furnace filters. These filters are excellent at cleaning your home's air while helping eliminate common household allergens like mold, dust, pollen as well as reducing odors from cooking, smoking, bathroom smells and more.  If you're unsure which size filter you need, typically the filter size is printed on the filter itself.
Zone Damper and Bypass Systems
Consistent temperatures and optimal comfort can be a challenge for even the best heating and cooling systems. After all, some rooms receive more sunlight than others. Some are in the shade. Some rooms are closer to the furnace or air handler. And some rooms are rarely used, yet are heated and cooled to the same temperature as other rooms. 
A zoning system from Trane can address all of these issues and more. Zoning works by directing more heated or cooled air where it's needed, and less where it isn't. This helps reduce the energy spent on areas where conditioned air is not needed, and it can also reduce the overall work your system has to do, prolonging system life. While you enjoy steady comfort from floor to floor and room to room.
Contact Lawrence Air Conditioning and Heating Today for more information.